The Area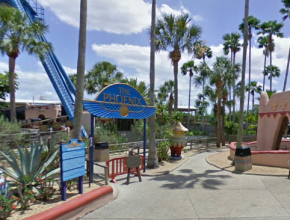 Greetings!  Our next destination is Tampa, Florida.  The home of MacDill Air Force Base, Busch Gardens, and The Tampa Bay Buccaneers!    With average temperatures ranging from the 60's – 90's, Tampa is a great place to visit year round.  It has a metropolitan area of around 2.8 million people and consists of the Tampa, St. Petersburg-Clearwater areas.
Of those 2.8 million residents, there are around 3000 military personnel, representing all branches, serving at MacDill Air Force base.  Their primary functions are to provide airlift response, refuel by air, and provide base support for the following groups: 6th Air Mobility Wing, 6th Mission Support Group, 6th Operations Group, and the 6th Medical Group.
Things to Do
On base, they have many recreational facilities and a variety of things to do. There's a gym, skeet shooting, golfing, and a swimming pool. Want more? There's also a marina and loads of shopping and dining in the area.
You can pack your family up and go to Lowry Park Zoo to see the 2000 animals, manatees, or beautiful gardens. You can still see aquatic life while remaining inside by visiting The Florida Aquarium. Want a relatively free experience? Just jump in the car and head for any beach along the 35 miles of beach line. Click here to see a pictorial tour of what Tampa has to offer.
Busch Gardens is one of the most famous tourist attractions found in the Tampa area.  Its family friendly atmosphere provides both fun and educational opportunities. There are roller coaster rides, night safaris, shows, train rides and petting zoos. In fact, Busch Gardens has one of the largest zoos in North America (seaworldparks.com).  Consider also traveling to Sea World while in Tampa.  Sea World is actually in Orlando, Florida, which is approximately an hour and a half away from Tampa, but well worth the drive.   I think you'll appreciate the added excitement to your Tampa experience.  And, if you still want more to do…
Did you know that Tampa is also a port city to several of the major cruise lines?  You can sail to multiple destinations from there or if you are interested in day cruises, you can cruise along the Gulf of Mexico or maybe spend a few hours on a dining cruise.   If that's still not enough– check out the sports scene. If you like Major League Baseball, you might want to head to a Tampa Bay Rays game. If you are a die hard football fan, then get your ticket to see a Tampa Bay Buccaneers game. There's also NHL with the Tampa Bay Lightning.
Whew! I'm exhausted just writing about all you can do, and we've barely scratched the surface.   So, got to www.MilitaryFares.com to get your tickets, then go to Tampa and enjoy!
References:
http://adventureisland.com/en/tampa/attractions/
http://seaworldparks.com/en/seaworld-orlando/events/bands-brew-and-bbq/?from=Top_Nav
http://seaworldparks.com/en/buschgardens-tampa/attractions/rides/?from=Top_Nav
http://goflorida.about.com/od/tampawestcoast/a/tampabay.htm
http://us.uso.org/CentralFlorida/Military-Discounts/
http://www.tripadvisor.com/Attractions-g34678-Activities-oa30-Tampa_Florida.html
http://mymilitarybase.com/florida/macdill-afb/