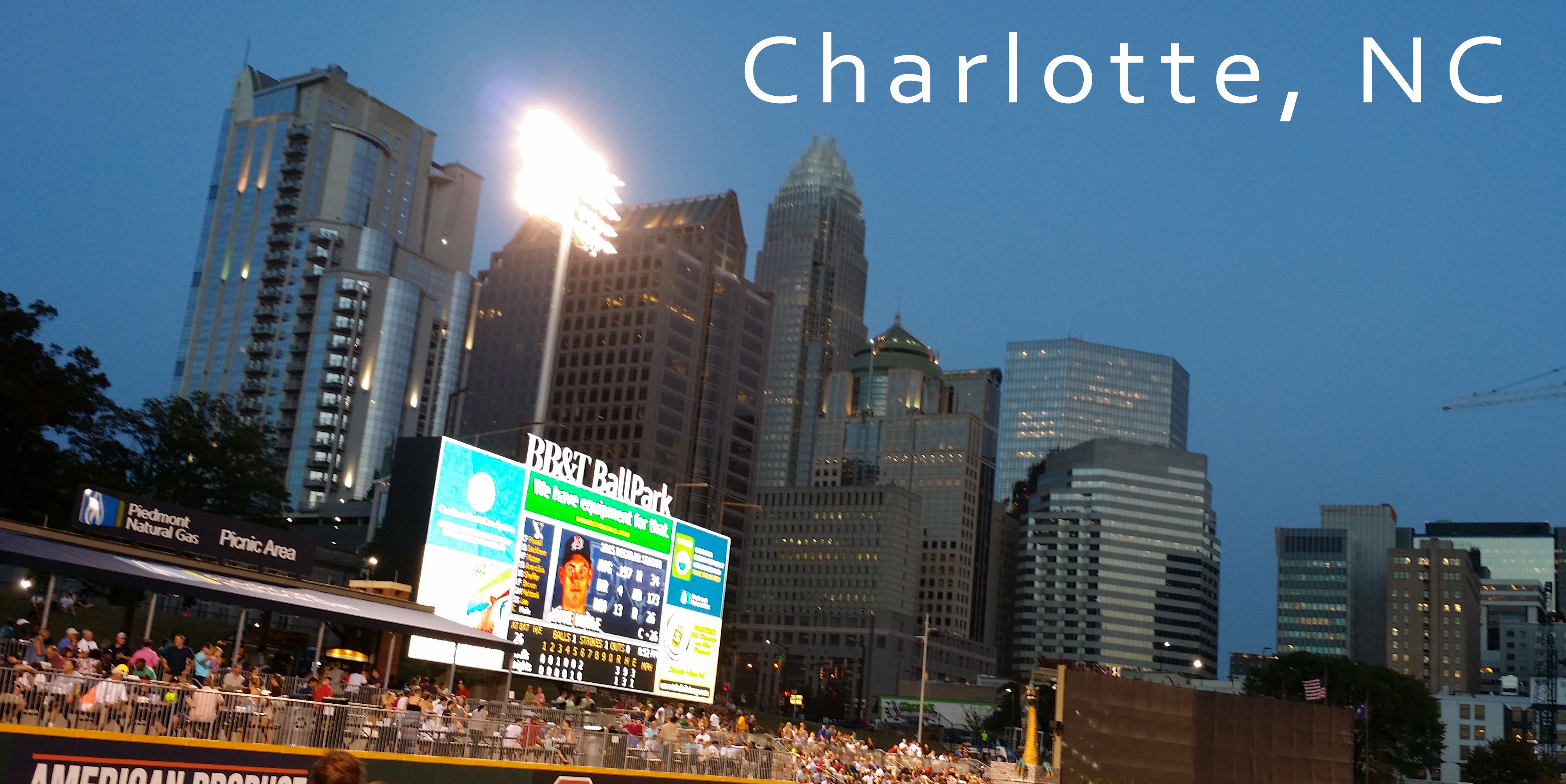 The summer is drawing to a close; and this MilitaryFares.com writer wants you to consider why you should end your summer in Charlotte, North Carolina.  After researching Charlotte, there are actually some interesting and fun things to do there which we'll note later in the article.  But first, let's cover the logistics.
About Charlotte NC
Charlotte being reported as the largest city in North Carolina, hosts an International Airport (Charlotte-Douglas International) that's easy to navigate and has flights and connections to and from major cities around the country and just about anywhere else in the world.  There are several major hotel chains located throughout the city that are conveniently located near the places you want to be and the public transportation system is very user friendly and cost effective.
Charlotte is a four-season location as far as the weather is concerned and temperatures can range from 20's in the winter to the 90's in summer but on average stay between 50 – 89 degrees.  So during these final days of summer and into the autumn expect it to be fairly hot…but as mentioned earlier, there is so much to do!
Things to Do
For those of you who like amusement parks, there is Carowinds.  Carowinds is a water and amusement park that is located right off of I-77 (Interstate 77), on the border between North and South Carolina.  398 acres of fun!  The amusement park rides include the Intimidator, Thunder Road, Vortex, Nighthawk and the Afterburn.  For more information, ask your kids about them!  [smile] I am almost positive that they would know.  Carowinds also has a waterpark attraction called Boomerang Bay, located on the Carowinds property.  The facility is seasonal but is open until at least Labor Day.
As far as venues go, there are several venues to catch a great comedy show or concert.  For instance, the NC Music Factory is a favorite venue for music and comedy shows.  The Comedy Zone, The Fillmore, Bootleggers, Wet Willies and The Small Bar are a few of the spaces found on site at the location.
For larger shows or music events, there is the Bojangle's Coliseum.  Known by other names over the years like Independence Arena, Cricket Arena and the Charlotte Coliseum it has had many famous performers and artists on stage.  Elvis, Stevie Wonder, Bruce Springsteen, Bob Dylan and Queen have been a few of the past artists who have performed there.  Other places like Ovens Auditorium, Time Warner Cable Arena, Verizon Amphitheater, Blumenthal Performing Arts Center and BB&T Stadium (Baseball park) are also located in Charlotte.   So no matter if you like theater, sports or opera…there should be something for you.  And even though an event might not be going on during your visit, tours are often available so that you can at least check out the facility(ies) so you can plan your next visit.
Oh, and don't forget about visiting the NASCAR Museum in Charlotte, or the actual racetrack in Concord.  Then there's the Discovery Place for the kids in downtown Charlotte, the U.S. National Whitewater (rafting) Center minutes away from the city and Biltmore Estate which is only a few hours away in Ashville, NC!  Yes, Charlotte has a lot– and you should go to www.MilitaryFares.com , get your tickets and check it out for yourself!  Have Fun!!
Sources: www.Charlottesgotalot.com