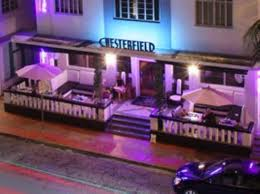 August 31 is a great day to be shopping for military discounted airline tickets because low prices just got lower. Service members can purchase a round trip ticket from Raleigh-Durham, North Carolina, to Miami, Florida, for just $165.31. Leave in Miami is like Disney World for adults so do not miss your chance to experience it.
Miami is located along the Atlantic Ocean coastline in southeastern Florida. This metropolitan area is the most populous in the southeastern U.S., which means there are plenty of people to meet and more than enough to do while on leave. Miami is famous for entertainment, culture, trade, fashion, the arts, and more. Each neighborhood is unique but the climate always seems to be pleasant.
After purchasing this discount airline ticket, book a stay at a budget-friendly hotel. The Chesterfield is located on Collins Avenue, in the middle of South Beach. This renovated art deco hotel has a jungle safari theme and offers free breakfast, evening cocktail hour featuring a DJ, and VIP access to some nearby clubs. Recommended South Beach dining establishments include Escopazzo, Wish, and Talula.
Miami offers everything from long stretches of sandy beaches to exotic animals. Relax in the sand on South Beach and walk across the street to stores, restaurants, and clubs. Take the kids to the free-range Zoo Miami to see animals from Australia, Africa, and Asia. You can even take a trip to Everglades National Park to walk, canoe, camp, and encounter rare and endangered species.
This round trip military discount airline ticket from Raleigh-Durham to Miami is worth much more than its $165.31 price tag. It puts military personnel at the front door of a variety of attractions, activities, and places just waiting to be explored. Click here to get this airline ticket for a price that can only be called a steal.