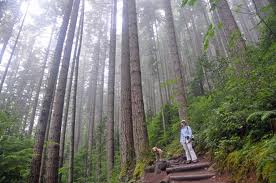 If you are service member looking for discount airline tickets, read on, because we have an excellent deal for you! On June 15, military personnel can purchase a round trip ticket from Louisville to Seattle for only $700.54. This travel itinerary is perfect for service members who have family or friends in Seattle as well as those interested in taking leave in the area.
Located in Washington state, Seattle is the largest city within the Pacific Northwest and its metropolitan area is the 15thlargest in the U.S. It is a major coastal seaport, a hub for eco-friendly industry, and a technology center. The temperate climate results in warm, dry summers and mild, wet winters. Temperatures are currently in the high sixties with sunny skies.
After purchasing a
military discount airline ticket
to Seattle, a hotel reservation becomes necessary. This city offers everything from the moderately priced Cedarbrook Lodge near Sea-Tac Airport, to the romantic Inn at the Market, to the luxurious Hotel 1000 and Arctic Club Seattle. For the best taste of Seattle, head to Dahlia Lounge, a Tom Douglas restaurant. Enjoy the view at Sky City and dine on some of the best steaks at Metropolitan Grill.
Outdoor adventurers will be at home in Seattle because they can sea kayak on Lake Union, cycle the Burke-Gilman Trail, hike Mount Si, or go on a day trip to Mount Rainer National Park. Fish lovers will enjoy the unique summer experience of counting salmon through the underwater viewing windows and fish ladder at Ballard's Chittenden Locks.
Service members should grab these
military discount airline tickets
from Louisville to Seattle while they can because the $700.54 round trip airfare will not last long. Seattle is one place you can visit many times and still find something new during each experience.
Click here
to purchase your round trip ticket today.