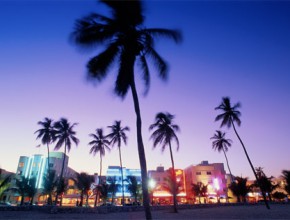 Ocean Drive

For as little as $690 per person on militaryfares.com, book a Coach class scheduled flight from Virginia Beach, VA to Miami, FL for 7 nights and 8 days. Pick up your rental car at the airport, and drive with the windows down along the Miami Beach shoreline.

South beach is one of the hottest spots in Miami. South Beach offers clear blue water and pristine white sandy beaches that you do not even need to leave the country for! If you are interested in meeting a number of other out-of-town travelers, head down for Spring Break during March and April. For something a little quieter, the best time to find the lowest fares is May through August during the off-season. Some of the highest rated clubs are located exclusively in South Beach.

Use your rental car to your full advantage, and take a spin down Ocean Drive. If you have decided to stay in the South Beach vicinity, you will most likely be staying on Ocean Drive.

Most likely you will be headed to the clubs within these top of the line resorts by the night, so familiarize yourself.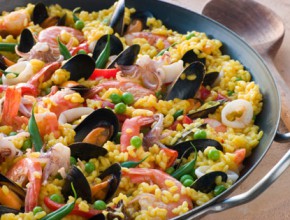 Nothing like Cuban food to start the day right…
The most famous clubs include Cameo, LIV, Mansion, Mynt Lounge, among others! And don't forget to keep an eye out for one of the several celebrities that frequent the South Beach area. Better start working on your dance moves now!
Don't miss out on the incredible food options that Miami has to offer. Authentic Cuban food can be found at the renowned Calle Ocho, Casa Lario's, or David's Café 2. If you are interested in flaunting your style, make it a night you will not forget and dine at one of the ritzy steakhouses Miami has to offer including The Forge, Azul or the Palm. Boys, do not forget your jackets as you will be dining among the top socialites of Miami!
Most of all, be sure to spend each day recharging with the heat of the Miami sun and a margarita in hand. What better of a break could anybody ask for?