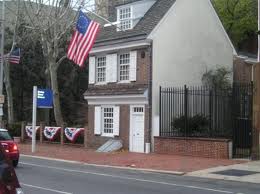 When you are in the military, you may actually see more of the world than you do of your own country. When you finally do get leave, finding a great vacation spot in the good old US of A is a good idea. You actually get to see the homeland and the kids can learn a little more about their country. Here are just a few ideas for your next vacation in the United States.
Washington, D.C. – what better place to educate your children on why you do what you do than Washington? There are plenty of sites to see in town, including a tour of the White House, the Lincoln Memorial, the Capitol Building, and the National Mall. You may also want to take them to war memorials to have a better appreciation of your chosen career in the military. The Vietnam Veterans Memorial continues to be one of the most moving war memorials in our country.
Tampa Bay, Florida – this is a great place to go any time of the year. Weather is always good and it features one of the best amusement parks in the country, Busch Gardens and Adventure Island. There are two great attractions in town for animal lovers: The Lowry Park Zoo and Big Cat Rescue. You may also want to spend a couple of hours at the Florida Aquarium.
Philadelphia, Pennsylvania -avoid this trip in the summer as the heat can be brutal in town, but it is the perfect vacation spot for the spring and early fall. Downtown Philadelphia is packed with great restaurants and tourist attractions. The kids will get a nice history lesson at the Betsy Ross House, the Liberty Bell, and Independence Hall. Take them to the Franklin Institute Science Museum for a hands learning experience. When it is time to grab a meal, you can visit the Reading Terminal, which is packed with food vendors, or have a more upscale meal at one of the many cafes on Rittenhouse Square.