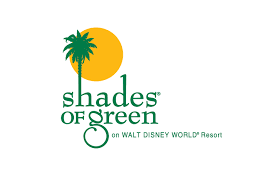 After writing the last MilitaryFares.com article about vacationing at converted military bases, I thought it would be interesting to do a series about military owned or related resorts servicing the Armed Forces community.  And, looky what I found… a lot!  This is the first article in our new ongoing travel series looking directly into resorts, hotels or lodges that are directly associated with the military community.
Usually you will have to be affiliated with the military in some way in order to stay at these establishments; and they are often located in awesome places! But, like any vacation, it is what you make of it.  So, we'll focus on writing about resources available at the facility being talked about in the article, and let you imagine and visualize all the fun you'll have when you get there.
For our first article, we take a look at Shades of Green on Walt Disney World Resort in the beautiful state of Florida!  Yes, I figured this would be a safe bet because Florida is usually pretty warm and nice any time of the year.
27 Acre Shades of Green Resort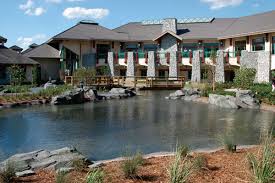 Shades of Green is a 27 acre Armed Forces Recreation Center (AFRC) located minutes away from Walt Disney World's Magic Kingdom.  According to its literature, it is one of two AFRCs in the Continental United States and is a partner with Walt Disney World – operated by the U.S. Army in support of all branches of our military.  The resort is situated between two PGA Golf Courses and has plenty of attractions for everyone to enjoy.
The resort property has 583 rooms (some that sleep up to 5 people) including Wounded Warrior suites and 23 ADA rooms; and complimentary Wi-Fi.  Discount tickets are available and complimentary Shades of Green buses are offered to transport guests to the surrounding Disney attractions.  Also, because Shades of Green resort is a partner with Disney, guests can enjoy the benefits of the Extra Magic Hours program.  Meaning, you can linger a little longer if you're at the right resort on the right day.  Check the link for times and locations.
Tickets Available to Major Resort Attractions
You can get tickets to all of the major attractions in the area.  There's a lot to do to fill up your time slots so I don't think you or your crew will be bored.  There's Walt Disney World, Universal Studios, Sea World, Busch Gardens and other attractions to keep you busy.  And if you want to eat—there are plenty of options throughout the resort.  There's the Garden Gallery Restaurant, Evergreens Sports Bar, Java Café, and Mangino's Bistro to name a few… and there is always room service.  By it being a resort, you can always go to the spa, arcade, hit the fitness center or get in a few rounds of golf.
When you're done tooling around during the day, expend the rest of your energy enjoying the evening night life.  Dinner shows, places to dance and the Universal City Walk are where many guests spend their time; but if you are adventurous and creative, you might consider taking in a show like 'Blue Man Group'.  Yep, Shades of Green on Walt Disney World Resort, has something for everyone.  Do you need tickets or a car to get there?  Check us out at http://www.MilitaryFares.com !
Resources: