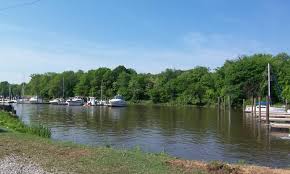 So, you want to try camping, and yet you want to be close to city life.  You want to be near water, but not the ocean or the lake.   Have you considered Fort Belvoir in Virginia?
Fort Belvoir is the perfect place to visit if you are going to be in the DC area.  It's about 40 minutes away from Washington, DC (driving); and if you need it, The DC Metro will also get you there.    It is in a metro area, and there are great commercial hotels in the area to help accommodate travelers.
Fort Belvoir has great military accommodations just for you
Fort Belvoir is an area everybody should try to see at least once—if nothing more than just for the historical value.  It's truly a beautiful place and one of the military's largest installations (if not the largest installation) here in the U.S.  It serves by providing both logistical and administrative support to over 100 organizations on the installation.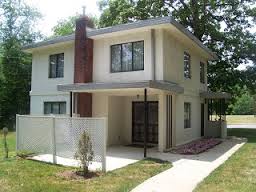 As far as recreation goes, Fort Belvoir's campgrounds and lodging facilities are along the Potomac River—which is sometimes called "the nation's river ".   Fort Belvoir's newest lodging addition is the Thermo-Con House.  The house is a single-family residence.  You'll need to make reservations in order to stay and enjoy the experience.  The Thermo-Con House is a prototype constructed in 1949 using experimental building materials.  It features elements of the International Style that wasn't as popular during the early 20th century.  It would certainly be an interesting experience for anyone wanting to stay in a two-story-plus-basement house with interesting design elements for a couple of nights.  [You can read more about its construction and building materials here.]  There is only one Thermo-Con House but there are other facilities on Fort Belvoir that will accommodate you.
Fort Belvoir also has Travel Trailer Rentals and Campgrounds.  There are 6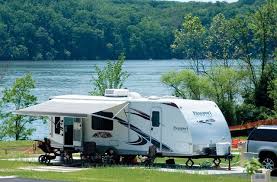 Outback Terrain 299 TBH Travel Trailers that can be rented for a minimum of a 2-night stay.  The travel trailers feature large cabinets, a 32" HDTV, a refrigerator, a 3 burner range with oven, microwave, and 2over-sized double beds.  The campgrounds have 40-foot-long concrete surfaced sites, pull-in and back-in pads, wireless internet, cable tv, 20/30/50 amp connections, coin-operated washers and dryers, and 2 ADA-accessible fishing piers.
Who Can Get Access
Active Duty, Retired Military, Reservists, National Guardsmen, and DOD Civilians can all get access to the facility.  A valid ID card must be presented when checking in.  You can find out more about the Fort Belvoir MWR Program here:  https://belvoir.armymwr.com/us/belvoir/programs/recreational-lodging-travel-camp .  It gets pretty cold at times in that area so be sure to check weather forecasts and pack accordingly.  During winter months, always have something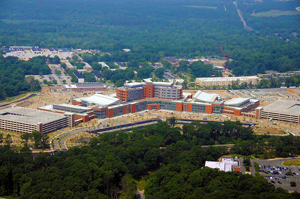 packed for cold and snow.  The weather has a tendency to be somewhat unpredictable there.
However, there is so much to do in the D.C. area and camping out at Fort Belvoir
is only a fraction of the fun you could have.   Staying in that area puts you pretty close to a lot of other great places.  Besides Washington, D.C.  you have cities like: Mount Vernon, Lorton, Franconia, Springfield, Fort Washington, Fort Hunt, Woodbridge, Alexandria, and Crystal City (Arlington, VA).  Just remember the next time you are in the D.C. area, but don't really want to be in D.C., take a trip over to Fort Belvoir.  It's close, but not that close.  And, you know what we always say—if you need tickets to get you there… check us at www.MilitaryFares.com .