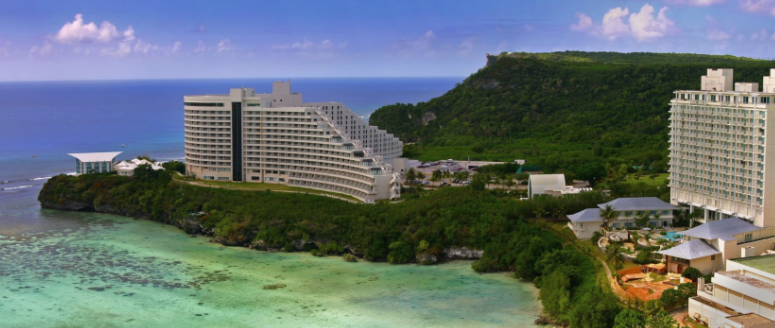 Today, let's talk about the U.S. Territory of Guam! In our last post for MilitaryFares.com, we introduced the idea of visiting and identifying U.S. Territories as part of our blog about travel.  We continue that conversation here.
Guam is an organized, but unincorporated  territory of the United States in the western Pacific Ocean.  As in other territories, citizens of Guam, Guamanians, are American citizens by birth.  In 2016, according to Wikipedia, there were approximately 162,742 people residing in Guam.  It is the largest of the Mariana Islands and the largest island in Micronesia.
Guam has a very interesting and culture-based history and we have provided a link below to give you a start in your research if you would like to read more about it.  It also has a rich military history–including the United States dating back to the Spanish-American War.  (We encourage reading about that too).
Guam has an area of 212 square miles.  It's climate is similar to that of a tropical rainforest.  Temperatures normally range between mid-70's and high-80's, very rarely reaching 90 degrees.
However, due to its close proximity to the Anatahan volcano–though it is not volcanically active itself, there can be some volcanic smog in the atmosphere at times.  And, as a PSA, I feel the need to say it's also in the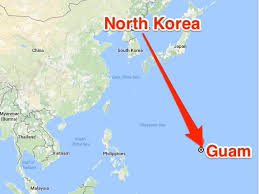 vicinity of North Korea, though not exactly neighbors. …And, one other thing, it is also threatened by tropical storms from time to time.  It's located in what is known as Typhoon Alley… so you might really want to check the weather before you make the trip.  Yeah, I know, … sounds kinda thrilling and scary –at the same time.
"Anywho"…there is fun to be had!  There is soccer, basketball, rugby, mixed martial arts and swimming if you are into sports.  Then there is also a lot of site seeing.  From the military monuments and parks to the cultural sites, you could spend your vacation time finding out a lot about the area or just taking in all the beauty of the ocean views and scenic vegetation.  Looking for amenities?  It has very modern mobile phone services, high-speed internet and several luxurious hotels and bed & breakfasts.   So, you will be fully accommodated.  Be sure to check out the 'VisitGuam' link below, and be sure to check out www.militaryfares.com for tickets!.  Safe Travels!
Guam Tourism:  www.visitguam.com
Guam:  https://en.wikipedia.org/wiki/Guam