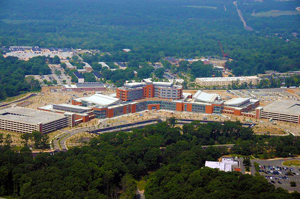 I was looking through some interesting information the other day trying to come up with the next article 😉  and had a thought. What happens to old military bases? I knew that some of the older installations like Fort Derussy in Hawaii had been turned into actual museums. But some of the newer installations like Fort Ord, in California, had been turned back over to local communities for redevelopment and reintegration as described in a blog post called Fort Ord 20 Years Later by Krista Almanzan on the KAZU.org site.
In this post, MilitaryFares.com will take a look at several installations that have either been converted to a museum, or that has been turned back over for redevelopment. In either case, we thought that visiting the location that was once a full military base, would be an interesting way to spend some vacation time. Let's start with the two locations we already mentioned.
Fort DeRussy Military Reservation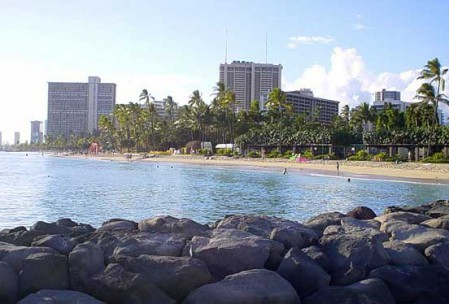 Fort DeRussy was established in 1911 and was original used for Rest and Recuperation (R&R) for Soldiers during the Vietnam War. The total size of the installation was about 20 acers and was named after General Rene' Edward DeRussy (1789-1865). Shore Battery Randolph was part of the installation and was one of a number of shore batterys that provided coastal defense for the island of Oahu during that period. Fort DeRussy is situated directly beside Waikiki Beach and is now an Army museum installation that includes The Asia-Pacific Center for Security Studies, The Fort DeRussy Chapel, and the Hale Koa Hotel as part of its complex. Wikipedia.org notes that the installation was added to the National Register of Historic Places in Oahu on June 5, 1984. As you might already know, being in Hawaii, the weather is great! And the scenery …awesome!
Fort Ord, California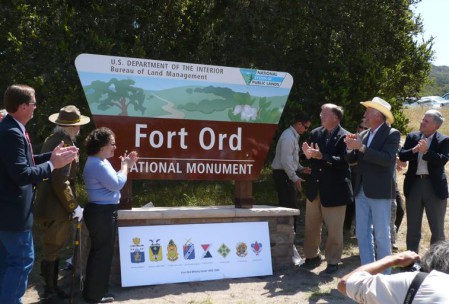 Fort Ord was one of the largest military bases to be closed and redeveloped for civilian use. That redevelopment is actually still underway. Regarding its history– in the early 1900's, the base was a 15,000-acre training facility known as Gigling Reservation. In 1993, expanding in size to a 20,000 acre facility, it became known as Fort Ord—Home of the 7th Infantry Division (ID). You can read more about its rich history by following this link: Fort Ord History.
The redevelopment of the base has thus far been a 20-year project, under the military's BRAC (Base Realignment and Closure) plan. The base closed in 1994.

Although cleanup is still under way, the base is currently home to the Fort Ord National Monument, a university and several other agencies, a state park and a mall area. The fort is situated in the Monterey – Salinas, California area; so it's a great place to be! The park consists of many hiking and biking trails and is a great place to visit to find out the rich history of early military life.
Many other bases were also listed for closure around the country under the BRAC plan. The Renaissance: New Life for Military Bases link is to Wikipedia information about bases and forts that have been repurposed with continued positive impacts on their communities. For instance, Williams Air Force Base in Arizona, is being used for Boeing's T-38 Avionics Upgrade Program. Many other bases are listed and I think it's a great resource to get started on your own research. And, if you ever need tickets to get there, we got 'em at http://www.MilitaryFares.com!
Additional Sources:
Google Search Page Link for "List of Army Museums"
Renaissance: New Life for Military Bases