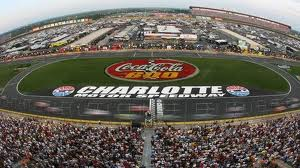 Military personnel contribute to society every day. On Memorial Day, America takes time to remember members of the U.S. Armed Forces who died in service. Society also recognizes the importance of service members in other ways, such as by offering military discounts for airline tickets. One of the current deals is a $331.30 round trip ticket to Charlotte, NC, from Killeen Gray AAF in Texas.
Service members should take a well-earned vacation in the beautiful city of Charlotte this season. This is the largest North Carolina city and the second largest banking hub in the U.S. The Bobcats NBA and Panthers NFL teams are based in Charlotte and the city also serves as home to the NASCAR Hall of Fame. The climate is welcoming and the hundreds of neighborhoods offer something for everyone.
After purchasing a military discount airline ticketto fly from Robert Gray AAF Airport in Killeen, Texas, service members should reserve a room at the luxurious Ballantyne Hotel and Lodge, just 18 miles from the airport. On the grounds are a spa, five-star golf course, classic American restaurant, basketball, tennis, and an indoor pool. Nearby dining options include Fox & Hound Smokehouse & Tavern and the ultra-exclusive Villa Antonio Ballantyne.
Charlotte Motor Speedway is one of the most popular attractions in the state. NASCAR events are scattered throughout the year and the Richard Petty Driving experience offers the chance of a lifetime. Military personnel can zoom around the track in a race car going 160 mph, an experience that provides quite a rush.
Cheap airline tickets for military
personnel are just one way America gives thanks to members of the Armed Forces. Service members can purchase round trip tickets from Killeen Gray AAF in Texas to Charlotte/Douglas International Airport. If they click here, they can secure their seat and explore other great airfare deals.